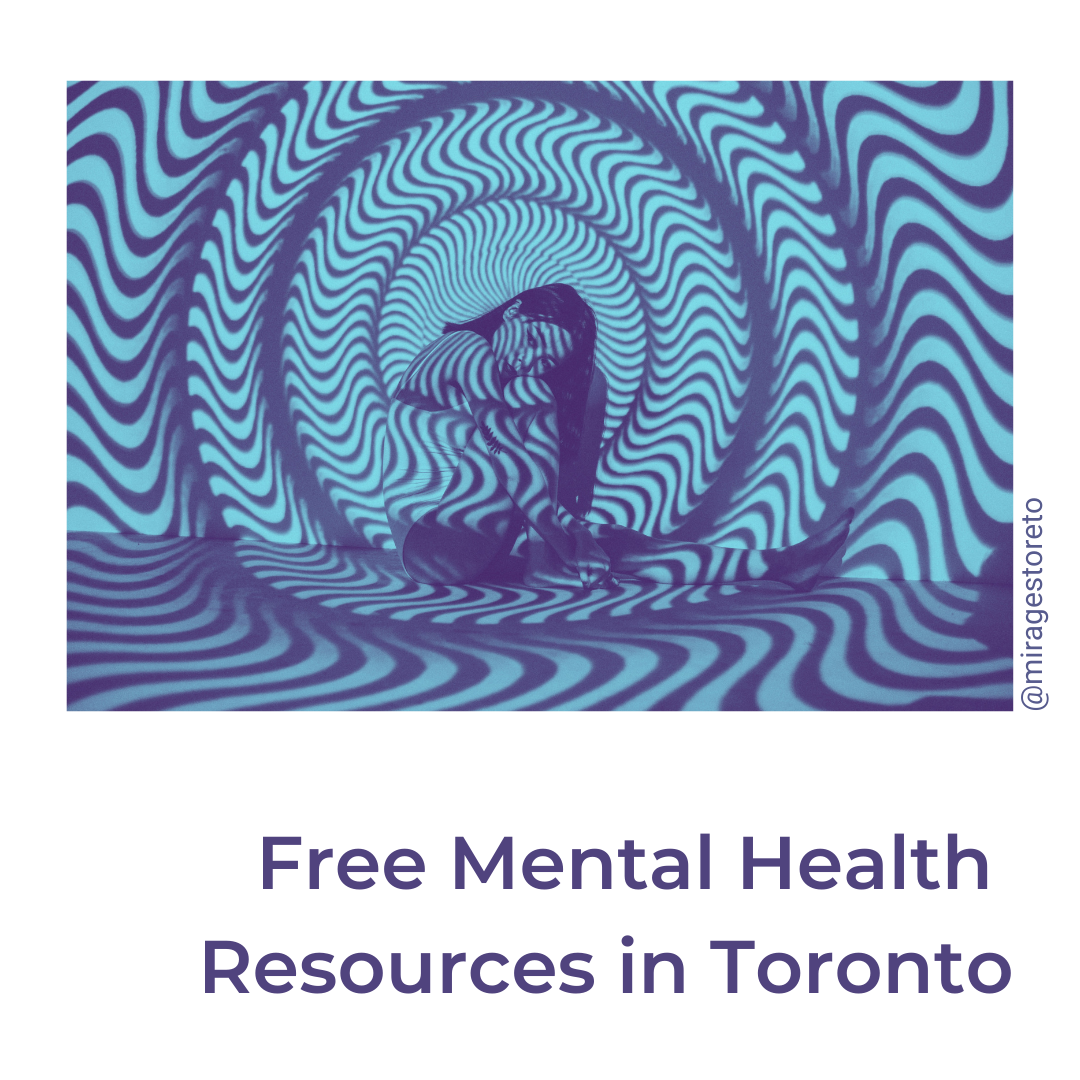 Many people use cannabis to deal with mental health issues. Cannabis stores in Canada are not legally allowed to make any medical claims regarding the use of cannabis. We can only speak to recreational consumption.
⠀⠀⠀⠀⠀⠀⠀⠀⠀
What we can do is share with our community some excellent local resources to support you! We have made this post with contacts for Crisis Lines and On-Going Supports (counseling, group/individual sessions, workshops and activities) in Toronto. ALL of these resources are free and available to anyone. Some services are for members of specific communities. Please share widely, as you never know who may need this!

Do you know any other free mental health resources for people in Toronto? Please let us know!
---
Crisis Lines
Gerstein Crisis Centre 24/7
Call: 416-929-5200 (language interpretation available)
Crisis Text Line 24/7
Text: HOME to 686868
Distress Centre of Greater Toronto
Call: 416-408-4357 (available 24/7) Text: 45645 between 4 p.m. and midnight
---
On-going Supports
Native Child and Family Services of Toronto
Call: 416-969-8510, ext. 3290 Available 24/7 holisticservices@nativechild.org
Toronto Seniors Helpline (WoodGreen)
Call: 416-217-2077 (language interpretation available), long distance: 1-877-621-2077 Monday to Friday: 9 a.m. to 8 p.m. Saturday, Sunday and holidays: 9 a.m. to 6 p.m.
Warm Line (Progress Place)
Call: 416-323-3721 (noon to 8 p.m.) or 416-960-9276 (8 p.m. to midnight) Text: 647-557-5882
Caribbean African Canadian Social Services
Call: 416-740-1056 Monday to Friday: 9 a.m. to 4:30 p.m.
Family Services Toronto
Call: 416-595-9618 Counselling and group sessions; virtual, phone
Hong Fook
Call: 416-493-4242 ext 0 Monday to Friday: 9 a.m. to 5 p.m. Workshops, psychotherapy, peer support, group activities for Asian community members
Across Boundaries
Call: 416-787-3007 Monday to Friday: 9 a.m. to 4 p.m. Anti-racist, Anti-Oppression based mental health support and services
YouthLine
Call 1-800-268-9688 (6 PM – 9 PM Sun-Fri) Text: 647-694-4275 (4 PM – 9:30PM Sun-Fri) Chat: Sun-Fri 4 PM-9:30 PM (on www.youthline.ca) Peer support for 2SLGBTQ people aged 16-29
Toronto Rape Crisis Centre/ Multicultural Women Against Rape
Call: 416-597-8808 Anti-oppressive, feminist peer support; individual and group counselling and 24h 24/7 crisis supports to survivors & their suppporters