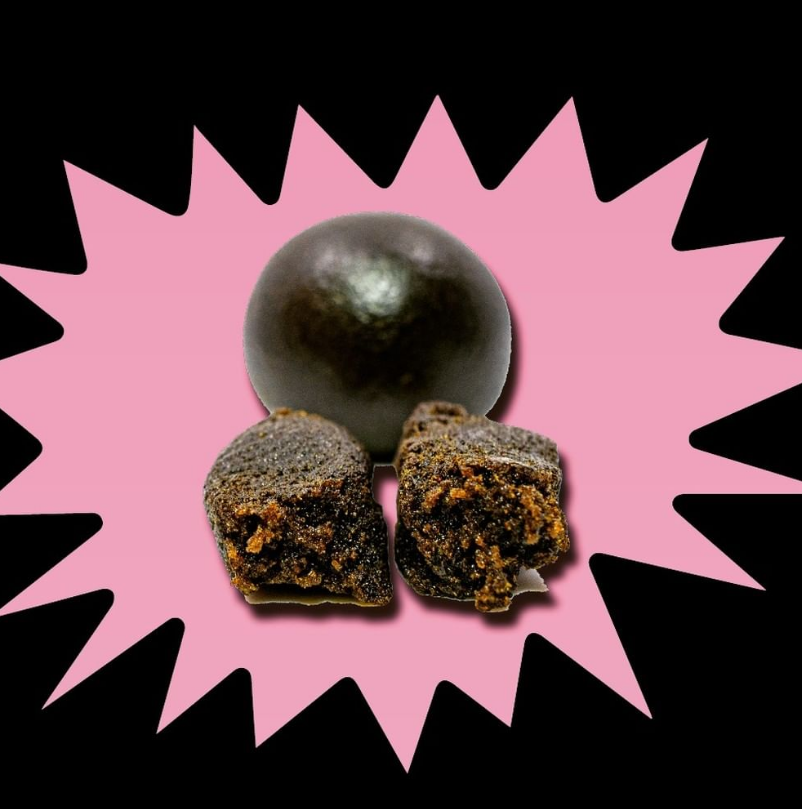 People are always coming into Mirage store asking about high THC cannabis. The answer is: concentrates. Depending on the type of concentrates, you can consume products with THC levels close to 90%! Dried cannabis flower can only go so high on its own in terms of THC (~30% at most).
Methods of Consumption:
You can mix these cannabis concentrates with dried flower in a bong, pipe, or joint. The purest way to consume resin, rosin, and diamonds is through a dab rig, which we also carry in our dispensary.
It's best to start with a small amount and wait how you feel, before consuming more.
THC 680.00-820.00mg/g | 68.00-82.00%

Shatterizer's Slurricane Shatter comes from Purple Punch and Dosido lines. It is a berry fruit forward shatter, extracted from creamy and rich, violet tinted trichomes. The line-up of terpenes will dance a dosido in your mouth, with a punch of purple grape that's a hit! Our Shatterizer Shatter is a Slurricane of Perfect Clouds!
THC 390.00-470.00mg/g | 39.00-47.00%CBD 100.00mg/g | 10.00%
Okanagan Moon Rocks are hand-trimmed AAA quality indica buds, rolled in full-spectrum oil and then rolled again in high-quality kief for an enhanced smoking experience. Produced in Canada's famous Okanagan region under LED lights.
THC 400.00-480.00mg/g | 40.00-48.00%
Dry flowers are sifted and screened before being pressed in the traditional Afghan method. Soft and pliable texture. Black on the outside and dark green/brown on the inside, the smoke is spicy and high THC.
THC 660.00-740.00mg/g | 66.00-74.00%

Pura Vida's 1g Indica Honey Oil Dispenser contains concentrate that's been carefully extracted from the highest quality, hand selected flower. This all-glass dispenser multi-tool is heat resistant and safe for use for: applying it directly into dab rigs and dab pens, taken orally, applied topically, or adding full-spectrum concentrates to anything else – rolling papers, refill vape carts, and more. Our proprietary extraction preserves its distinctive sweet vanilla and perfume flavours.
THC 640.00-720.00mg/g | 64.00-72.00%
BIG Kush Live Rosin Coins are handmade their artisan hash-making process. Each coin is blast frozen to preserve flavour and potency. Once frozen, the cannabis is hand washed and pressed and then packaged fresh in a pouch to preserve flavour in transit. Once opened we recommend transferring the coin to a glass container and giving the coin a few hours at room temperature to allow the terpenes to express before storing in a cool, dark place