Why Organic?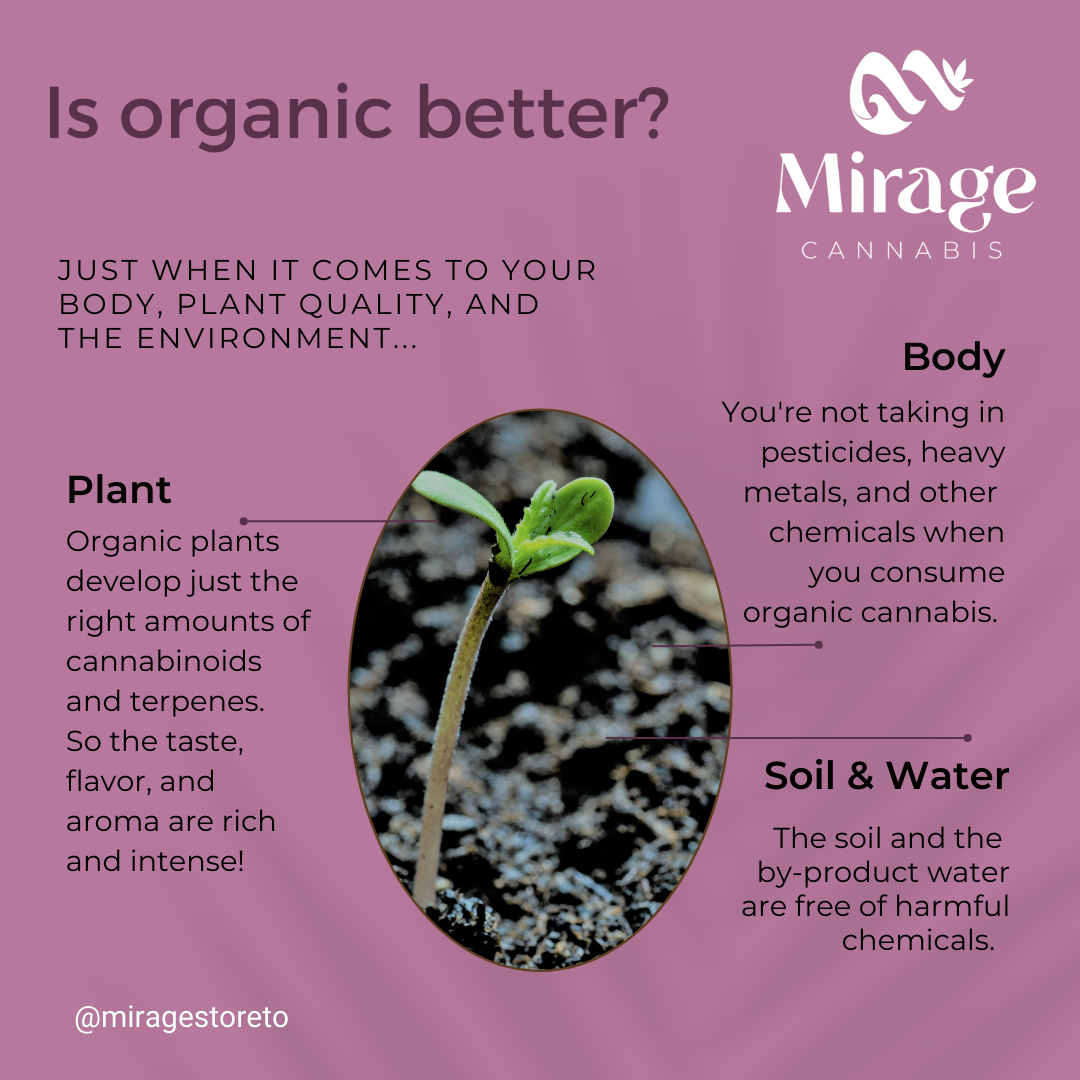 Companies that use organic growing practices yield high quality cannabis products that have less harmful impacts. Ammonia, heavy metals, and other chemicals are not used on certified organic products which means there is less run-off waste damaging the environment. That leads to premium quality flower that does not carry these harmful chemicals to your body. Organic flower is also wondefully rich in flavor, taste, and aroma!

Organic cannabis products are our go-tos because — if you're going to consume cannabis, why not get the best products possible?

People have the impression that organic means more expensive. That's false! For a non organic product (3.5g dried flower) you can pay $30-40. Pretty much the same for organic flower of the same quantity. At Mirage we have competitive prices and are sure to offer the best value in the neighborhood! If you can show us a lower price, we will price match and give you 5% off any product!
Visit us for one of the largest organic cannabis product selections in Toronto!

We support your choices whether organic or not and are happy to share our knowledge regarding all cannabis products. Mirage believes that high quality cannabis should be accessible to all!
Here is a list of our favourite organic cannabis brands. You will find a link to our store's selection of products by each brand for your convenience.