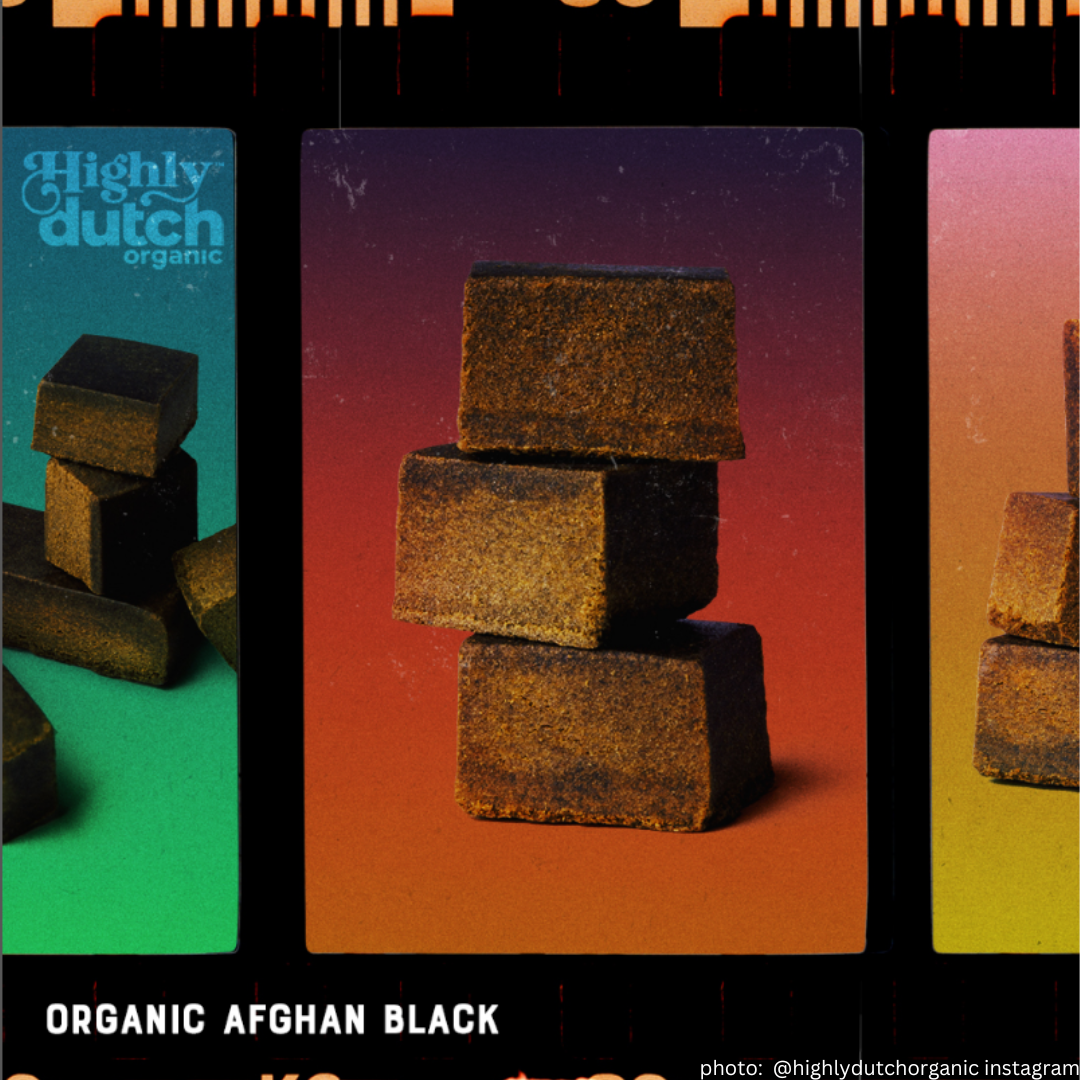 Have you tried hash before? At Mirage Cannabis, we carry many different kinds of hash. You can come in store and talk with our amazing budtenders about any hash products, order for pick up, or delivery.

Here are some common ways people enjoy hash:

- by itself
- with tobacco
- with dried flower

Hash can be
- rolled in a joint
- sprinkled on a pipe or bong
- vaporized in a concentrates vape such as this one

Here is a list of some top favourite hash products:
THC 650.00-730.00mg/g | 65.00-73.00%
CBD 0.00-20.00mg/g | 0.00-2.00%
Nugz Fresh Frozen Hash Rosin (FFHR) is derived from single source indoor-grown genetics, frozen at harvest to preserve the flowers' natural terpene profile, flavours, and aromas. FFHR is made by sieving frozen premium grade cannabis flower through 159µm to 45µm wash bags in ice water to produce a bubble hash that is then gently heated and pressed into a honey-like rosin. Nugz FFHR is offered in rotating single-source genetics drawn from their rare genetics library. Best stored in the fridge and brought to room temperature 10 minutes before your next sesh.
THC 35.00-41.00% | 350.00-410.00mg/g
CBD 1.00-2.00% | 10.00-20.00mg/g
For discerning cannabis connoisseurs. Hazel Sticks are hand-crafted, pre-rolled pure hash joints. Undeniably unique, flavourful, and convenient. For those who enjoy concentrates and those who wish to try them. Originally created in the interior of British Columbia by individuals passionate about hash. Now available in the adult-use, retail market. Each pack contains 1 piece at 1.0 grams each.
THC 340.00-420.00mg/g | 34.00-42.00%
CBD 0.00-10.00mg/g | 0.00-1.00%
Organic Afghan Black hash starts with trichome-rich, certified organic indica-dominant bud. Single-strain kief and frozen cannabis oil is pressed using 15 tonnes of pressure, resulting in a solid but easy-to-crumble brick that is then cured for an additional 60-days - a process that enhances flavour and aroma, resulting in a savoury full-mouth experience. Dark on the outside and light brown on the inside, Organic Afghan Black is a traditional fine quality black hash, cured to perfection. Top terpenes include Beta-Myrcene, Caryophyllene, and Limonene.
THC 400.00-565.00mg/g | 40.00-56.50%
CBD 22.00-28.00mg/g | 2.20-2.80%
A sandy solventless powder perfect for joints and bowls. Meticulously extracted by hand using ice water and multiple screens to capture resin heads from a blend of dry cured flower. Some report Bubble Hash to provide uplifting sensory effects with feelings of complete relaxation and euphoria.
THC 400.00-480.00mg/g | 40.00-48.00%
CBD 0.00-10.00mg/g | 0.00-1.00%
Dry flowers are sifted and screened before being pressed in the traditional Afghan method. Soft and pliable texture. Black on the outside and dark green/brown on the inside, the smoke is spicy and high THC.
THC 320.00-400.00mg/g | 32.00-40.00%
CBD 0.00-10.00mg/g | 0.00-1.00%
BC Organic Island Pink Kush, single strain pressed hash is hand pressed through a unique process perfected over years of experimentation. We start by tumbling our living-soil and sun grown flower as soon as it is cured and we complete the process by hand cutting into an earthy brown hash. This hash gives off an incredible aroma that is a floral, diesel combined with the expected gassy sm